May 27th, 2011: Annabelle Moseley's new literary journal String Poet celebrated the launch of its inaugural issue along with the award ceremony for the 2011 String Poet Prize. Pictured here are those who received awards: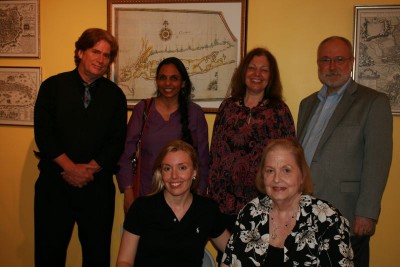 (L-R) W.F. Lantry (Honorable Mention), Pramila Venkateswaran (First Prize), Francine Sterle (2nd Runner-Up), George H. Northrup (1st Runner-Up)
(seated) Annabelle Moseley (String Poet Founder and Editor) and Patricia Fargnoli (Contest Judge, New Hampshire Poet Laureate [2006-2009]).