Heart of Jesus, Delight of All the Saints
In this lesson, Annabelle Moseley, poet; author; and Professor of Theology, leads Day 33 of the 33-Day "Our House of the Sacred Heart" Consecration and teaches "The Lesson of the New House of the Sacred Heart" as a real-life example of answering the call. Beautiful prayers, devotions, art, stories, scripture and poetry are included in this podcast that won't take much of your time… but is time well-spent.
Reflection on Art
let us pray: Prayer of Thanksgiving to the Sacred Heart of Jesus
Glory be to You, O Sacred Heart of Jesus… May our home be for You a haven as sweet as that of Bethany, where You can find rest in the midst of loving friends, who like Mary have chosen the better part in the loving intimacy of Your Heart! May this home be for You, O beloved Saviour, a humble but hospitable refuge during the exile imposed on You by Your enemies. Come then, Lord Jesus, come, for here as at Nazareth, we have a tender love for the Virgin Mary, Your sweet Mother whom You have given us to be our Mother whom You have given us to be our Mother. Come to fill with Your sweet presence the vacancies which misfortune and death have wrought in our midst. O most faithful Friend, had You been here in the midst of sorrow, our tears would have been less bitter; the comforting balm of peace would then have soothed these hidden wounds, which are known to You alone. Come, for even now, perhaps, there is drawing near for us the twilight of tribulation, and the decline of the passing days of our youth and our illusions. Stay with us, for it is already late, and a sinful world seeks to envelop us in the darkness of its denials while we wish to adhere to You who alone are the Way the Truth and the Life. Repeat for us those words You uttered of old: This day I must abide in this home.

Amen.
Seven Sorrows Rosary
Our House of the Sacred Heart, the book, ends with a Consecration to the Sacred Heart… and also to the Immaculate Heart of Mary. Let us draw closer to Jesus, through Mary, today, by praying the Seven Sorrows Rosary: 7 groupings of Hail Marys, with reflections on each of Our Lady's Seven Sorrows.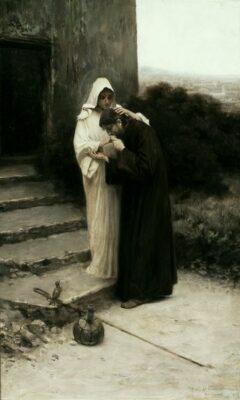 Questions of the Day
What did this Consecration journey mean to you? What touched or moved you, or made you look at something in a fresh, new, or inspired light?
What were some of your favorite Lessons?
What were some of your favorite music, art, and poetry you encountered here over these past 33 days? Is there a new prayer or devotion you love that you've encountered here?
What does the Sacred Heart of Jesus mean to you? How has that devotion deepened, changed, or intensified since over the last 33 days?
Would you recommend this Consecration to a friend? What would you tell someone considering signing up for this 33-day Consecration?
How will you celebrate the Feast of The Sacred Heart of Jesus (in your prayer life, family and home), now that you're consecrated?
Today's Challenge
Each line in this Litany means something to us now. We have skin in the game.
Pray the entire Litany of the Sacred Heart of Jesus. Then pray the Act of Consecration to the Sacred Heart.
Pass it on! Leave a comment below, encouraging others to make this Consecration!
Feel free to hop on board anytime if you'd like to journey with us again, as you can never consecrate yourself too often to the Sacred Heart! In the meantime, do you know anyone who would benefit from drawing closer to Our Lord's Heart? Invite them to join the Consecration! What a way to be a witness! 
Send them this link for an official invitation from me...

https://www.youtube.com/watch?v=LrcHgnVKlkI&t=26s

and this link takes them directly to the signup page: https://tourguideofwonder.com/consecration-to-the-sacred-heart-of-jesus/

Until next time, God's Beloved.
Download the prayer to the Sacred Heart of Jesus here if you'd like to save it or print it for reference!

Listen to Author Annabelle Moseley interviewed by Dr. Mary Anne Urlakis on her show "Vows, Vocations, and Promises: Discerning the Call of Love." Hear Annabelle talk about what inspired her to write this book, what it was like to write it, why she decided to lead a Consecration to the Sacred Heart and answers to other intriguing questions.
Our House of the Sacred Heart is the companion text for this 33-day Consecration to the Sacred Heart. Click on the image to get your copy today!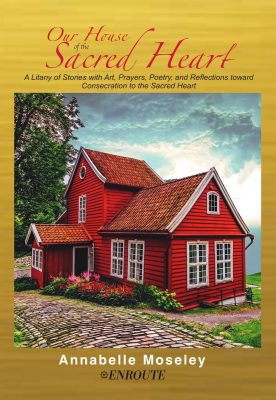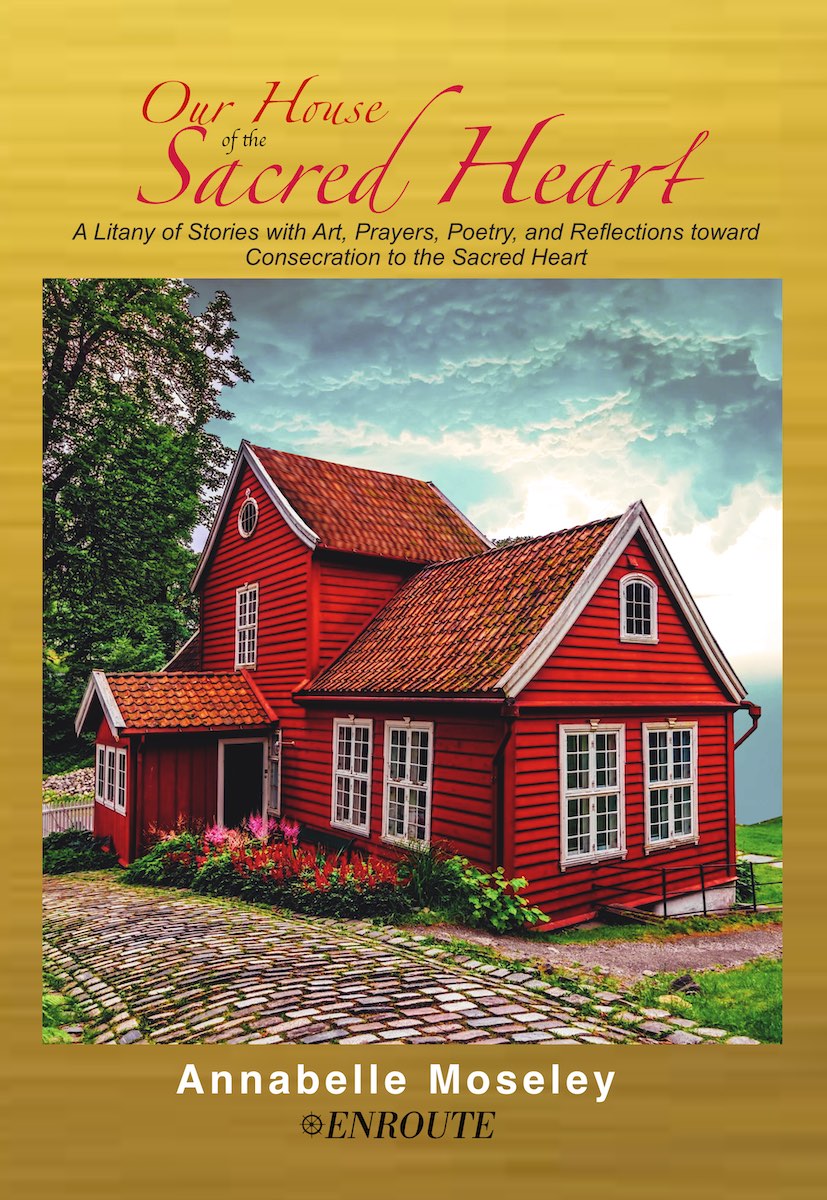 Just getting this for the first time? Sign up here, or go to the Consecration Home to start or resume your journey!