Heart of Jesus, Hope of Those Who Die in Thee
In this lesson, Annabelle Moseley, poet; author; and Professor of Theology, leads Day 32 of the 33-Day "Our House of the Sacred Heart" Consecration and teaches "The Lesson of the Song" as a real-life example of waiting. Beautiful prayers, devotions, art, stories, scripture and poetry are included in this podcast that won't take much of your time… but is time well-spent.
Reflection on Art
Work Song
They say that those who sing, pray twice. What, then,
of those who sing a prayer and also work?
I'd say that they pray thrice. At only ten,
my grandmother came home from school to lurk,
hiding behind a wall, to listen in
to hear her mother washing clothes by hand,
and as she'd scrub against the board, she'd sing
a song about how Jesus understands
how hard we labor, how He gives the night,
enfolding us with curtains made of stars,
the way He lets us rest to set it right–
the way He mends, makes beauty from our scars.
Years later, worn by age, she still could hear
her mother singing, sense God's presence near.
―Annabelle Moseley
( from Our House of the Sacred Heart, page 337 )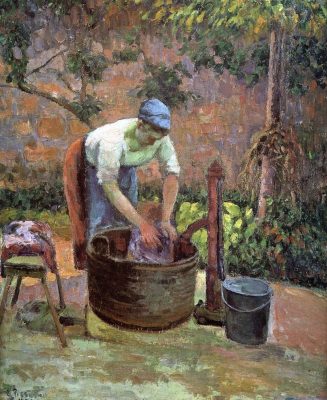 Question of the Day
Do you ever find yourself singing a hymn or song of faith during a menial task?
Today's Challenge
St. Augustine said, "Those who sing, pray twice." Try praying through song today… whether in the kitchen unloading the dishwasher or driving in the car.
Download the prayer to the Sacred Heart of Jesus here if you'd like to save it or print it for reference!

Listen to Author Annabelle Moseley interviewed by Dr. Mary Anne Urlakis on her show "Vows, Vocations, and Promises: Discerning the Call of Love." Hear Annabelle talk about what inspired her to write this book, what it was like to write it, why she decided to lead a Consecration to the Sacred Heart and answers to other intriguing questions.
Our House of the Sacred Heart is the companion text for this 33-day Consecration to the Sacred Heart. Click on the image to get your copy today!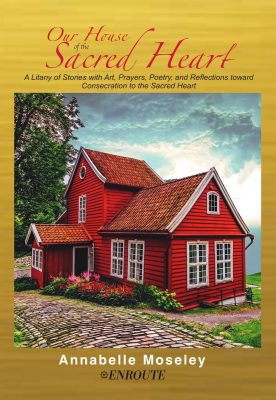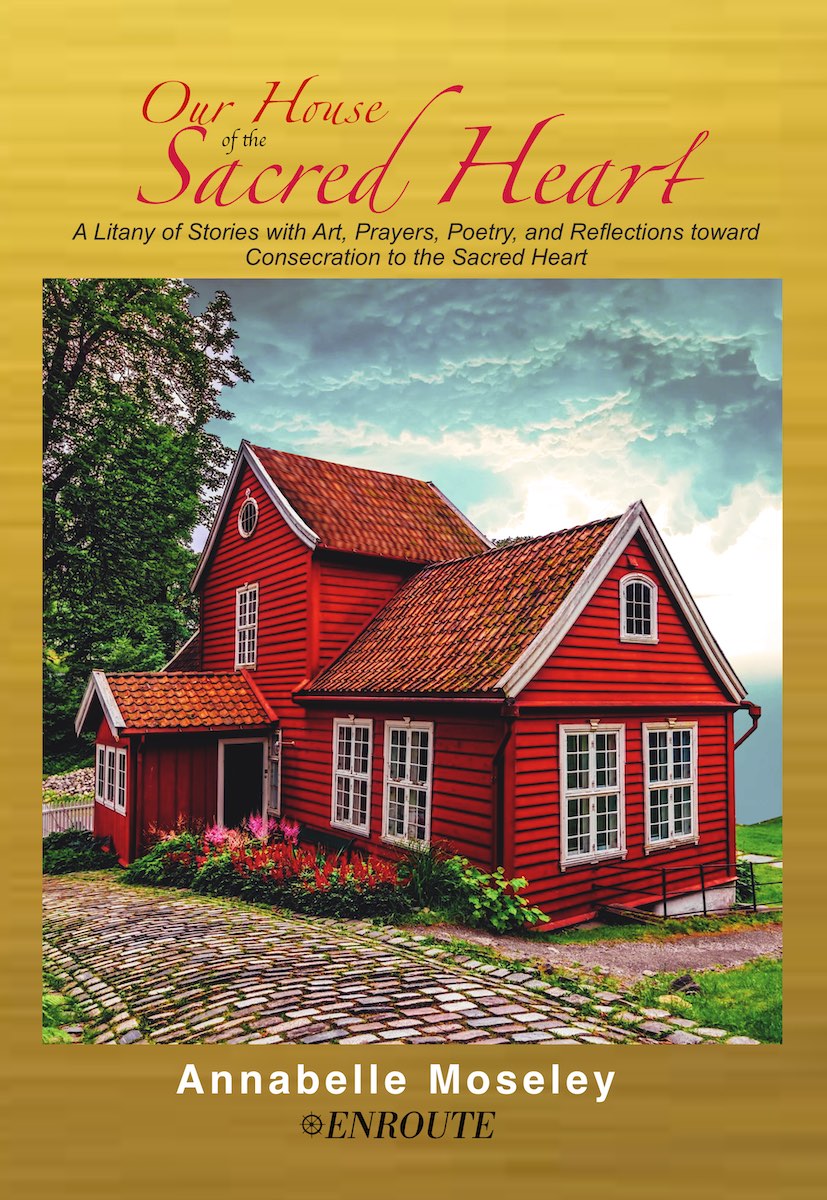 Just getting this for the first time? Sign up here, or go to the Consecration Home to start or resume your journey!