Heart of Jesus, Source of all Consolation
In this lesson, Annabelle Moseley, poet; author; and Professor of Theology, leads Day 27 of the 33-Day "Our House of the Sacred Heart" Consecration and teaches "The Lesson of the Elevator" as a real-life example of taking on a Goliath. Beautiful prayers, devotions, art, stories, scripture and poetry are included in this podcast that won't take much of your time… but is time well-spent.
Reflection on Art
The Transfiguration
We have been given this: the rose-gold glow
of morning on Mount Tabor, torments far
below us. What he wore dazzled like snow.
His face was lightning-splendid as a star.
At first we were stuck in a web of dreams—
woven in sleep by fear, but we awoke
to pristine air, to bright and bridge-like beams
of light anchored to heaven as God spoke.
How much we long to pitch our tents and stay
where everything is luminous and clear.
Our test comes when that vision fades away.
To let our souls transfigure from veneer
to real faith, we must try to stay awake—
for both the glory and the passion's sake.
—Annabelle Moseley
( from Sacred Braille, page 85 )
Questions of the Day
Was there some event that left you changed utterly for the better, even if it was difficult?
Today's Challenge
People love to ask centenarians for advice on "how to live well till 100." My grandmother Nanabelle said that the Anima Christi prayer is the answer. She advised regular use of this prayer for requesting help and giving praise. She said we can all live by the Anima Christi, saying the words after Communion, before sleep, and when facing fear. Through it, we can train our soul to articulate everything we could ever need to ask of Christ, even in times of great trial. How do you train your soul so that you may have good spiritual habits by the time you're a centenarian?
Download the prayer to the Sacred Heart of Jesus here if you'd like to save it or print it for reference!

Listen to Author Annabelle Moseley interviewed by Dr. Mary Anne Urlakis on her show "Vows, Vocations, and Promises: Discerning the Call of Love." Hear Annabelle talk about what inspired her to write this book, what it was like to write it, why she decided to lead a Consecration to the Sacred Heart and answers to other intriguing questions.
Our House of the Sacred Heart is the companion text for this 33-day Consecration to the Sacred Heart. Click on the image to get your copy today!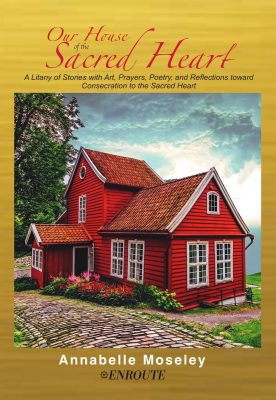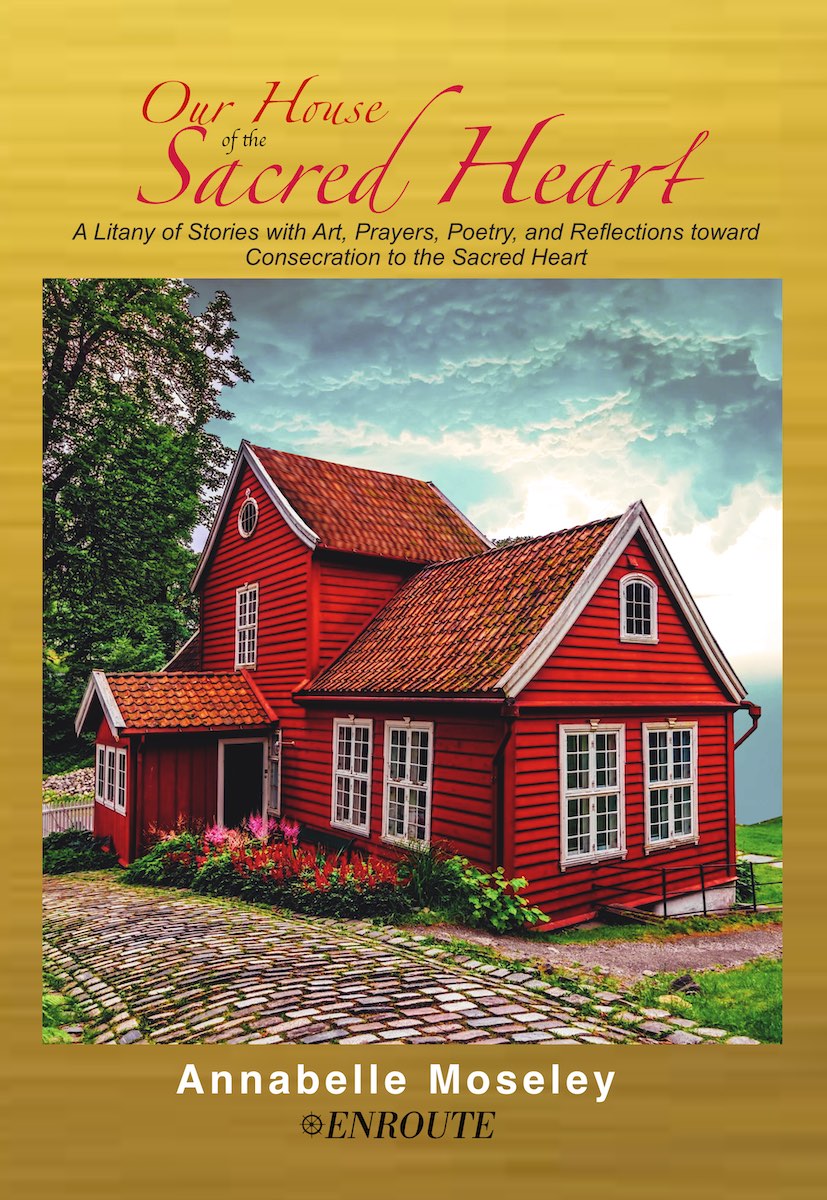 Just getting this for the first time? Sign up here, or go to the Consecration Home to start or resume your journey!