Heart of Jesus, Pierced with a Lance
Reflection on Art
You Should Know
I
First of all, your beauty has lasted and ripened
through everything you've suffered.
And like the plumes of the peacock,
your startling beauty is full of eyes—
watchful eyes that have journeyed a pilgrimage,
peacock-blue eyes unblinking in the wind,
staring down the storm, your eyes
have made ours open wider.

II
In case you've forgotten—
when my father lay dying,
you took the child I was to the hospital gift shop
and bought me the pin I liked.
I still have it—
an enamel peacock,
sitting on a branch.
Why would I reach for that elegant bird
at such a sparse time?
Something about the contrast maybe.
Or my subconscious recognized the covenant shape
of a bird holding a branch,
hope in the deluge.

III
Every year, peacocks shed old feathers
and grow new, brighter ones.
And so, the Roman catacombs are filled
with paintings of that bird of renewal,
and came to symbolize Christ.
Down in the dark
in the hidden places
where air meets root,
faith was tested and sheltered,
the peacock strutted a bold resurrection.

IV
When you leave us,
we'll work to raise our tremolos in song,
to transform knee-sore anguish into prayer.
This, because we know
your feather-shaped soul will jubilate,
as it joins the great wing of saints.
You running, riding the tide of
an ocean we have never swum,
all the while we are bound by gravity.

V
The peacock pin's long, thin, gold tooth is sharp.
Its point hurts the flesh—
reminds how your body has suffered,
how our family's body will bleed when you go.
But—
it reminds that there will be a fastening.
Yes, you should know how it is with us,
how it is between you and us.
There will be a fastening.
I say it again. I shout it. I swear it.
We pin you to us.
Do you hear?
Even as you go, and I mean really travel well,
We pin you to us.
We pin your beauty,
we pin your sorrowful and glorious mysteries,
We pin you
to the unfinished saints you leave behind.
—Annabelle Moseley
( from Our House of the Sacred Heart, page 273 )
In this lesson, Annabelle Moseley, poet; author; and Professor of Theology, leads Day 26 of the 33-Day "Our House of the Sacred Heart" Consecration and teaches "The Lesson of the Peacock Pin" as a real-life example of answering God's call. Beautiful prayers, devotions, art, stories, scripture and poetry are included in this podcast that won't take much of your time… but is time well-spent.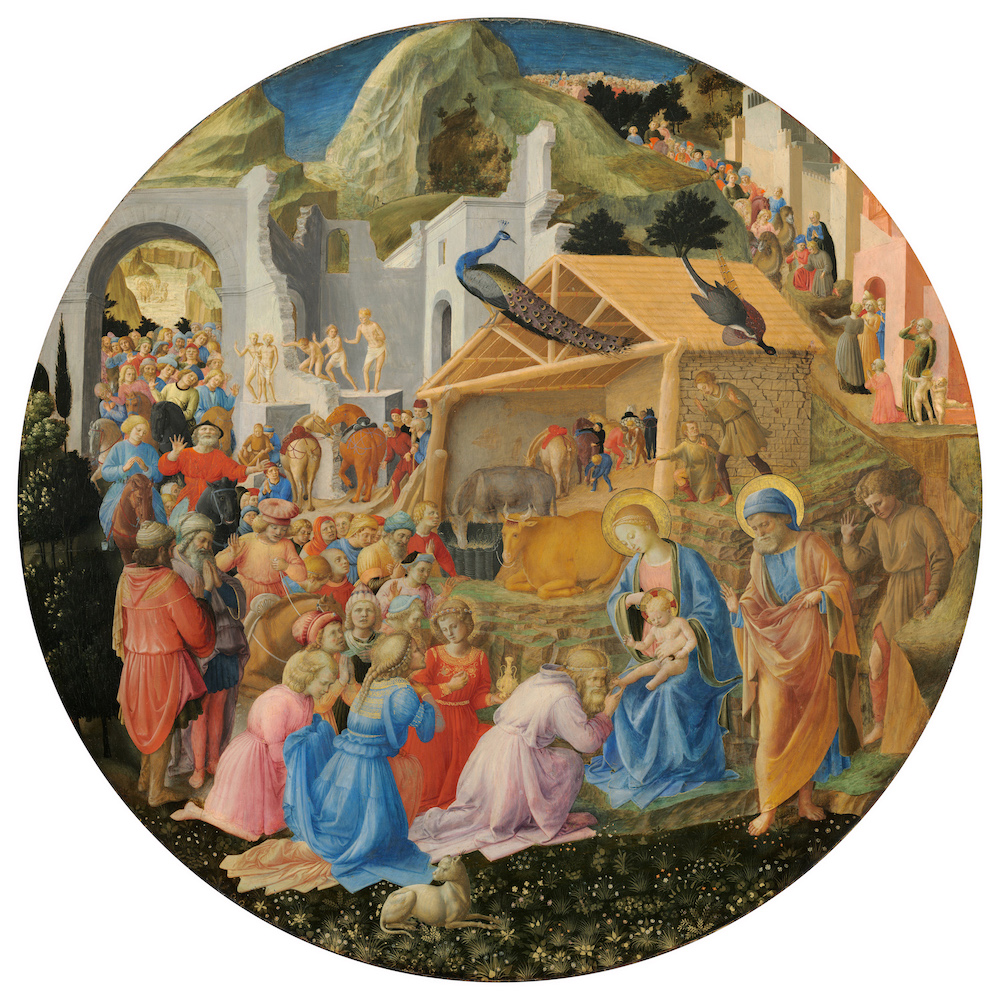 Questions of the Day
What loved ones do you feel "forever pinned" to?
Who do you think might "pin" themselves to you by your example of love and faith?
Today's Challenge
Today's Litany line is "Heart of Jesus, pierced with a lance." As we contemplate the sorrowful piercings of Christ, let us not forget His glorious Resurrection from the dead to save us. So let us today pray the Glorious Mysteries of the Rosary, for the special intentions of someone going through a sorrowful time, to keep the glory in sight.
Download the prayer to the Sacred Heart of Jesus here if you'd like to save it or print it for reference!

Listen to Author Annabelle Moseley interviewed by Dr. Mary Anne Urlakis on her show "Vows, Vocations, and Promises: Discerning the Call of Love." Hear Annabelle talk about what inspired her to write this book, what it was like to write it, why she decided to lead a Consecration to the Sacred Heart and answers to other intriguing questions.
Our House of the Sacred Heart is the companion text for this 33-day Consecration to the Sacred Heart. Click on the image to get your copy today!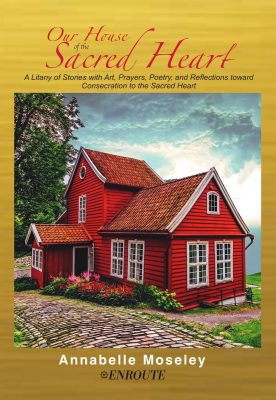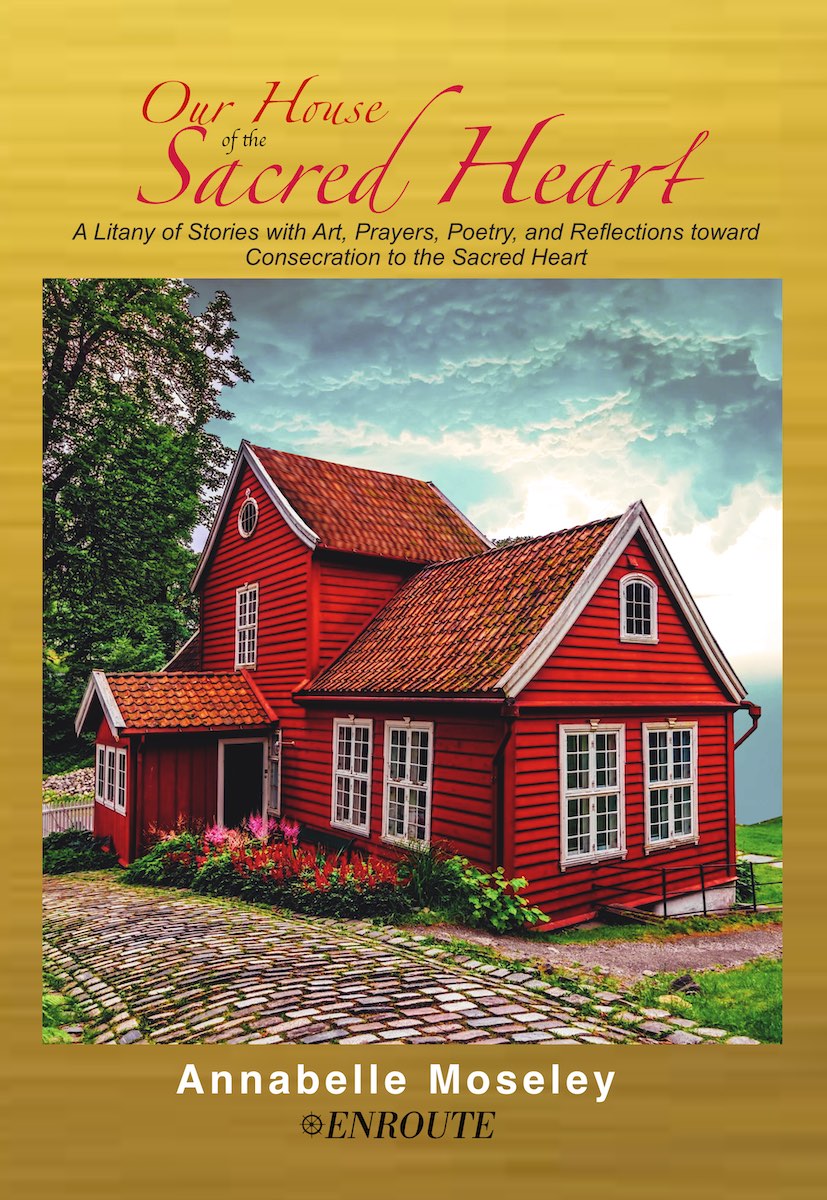 Just getting this for the first time? Sign up here, or go to the Consecration Home to start or resume your journey!