Heart of Jesus, Patient and Most Merciful
In this lesson, Annabelle Moseley, poet; author; and Professor of Theology, leads Day 19 of the 33-Day "Our House of the Sacred Heart" Consecration and teaches "The Lesson of the Arched Window" as a real-life example of waiting, and also of answering the call. Beautiful prayers, devotions, art, stories, scripture and poetry are included in this podcast that won't take much of your time… but is time well-spent.
Reflection on Art
The Agony in the Garden
Within a garden like this we were lost.
Eden was rooted to Gethsemane—
We slept while you kept watch and mourned the cost—
gazing at moonlight through the olive trees.
Your red drops fell, consoling Abel's blood
which once cried out from deep within the earth.
Your tears and sweat baptized and blessed the mud.
Sacrificed slumber would have had great worth.
You'd barred us from nightmares: forbidden fruit
we tasted in our dreams. You gave true bread.
We could have nourished you, provided shoots
of strength for branch-deep weariness. Instead,
we closed our eyes, with everything at stake.
All we'd been asked to do was stay awake.
—Annabelle Moseley
( from Our House of the Sacred Heart, page 199)
Questions of the Day
Can you think of a moment in your life in which your suffering and loneliness made you feel closer to Christ, either at the time or upon reflection?
Is there a place in your home where you feel connected to the heavens… perhaps a spot where you can look out at the stars and moon?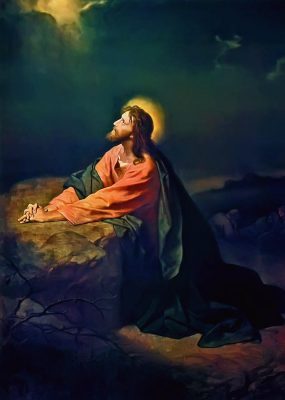 Today's Challenge
Think of those for whom you've stayed awake: the child you've watched through the night; the aged parent you've cared for till dawn; the friend you've worried for and could not sleep…
Let's resolve that the next time that happens to us, let us offer that sleeplessness to Jesus in the Garden of Gethsemane. Let none of us sleep when Jesus wishes us to stay awake.
Download the prayer to the Sacred Heart of Jesus here if you'd like to save it or print it for reference!

Listen to Author Annabelle Moseley interviewed by Dr. Mary Anne Urlakis on her show "Vows, Vocations, and Promises: Discerning the Call of Love." Hear Annabelle talk about what inspired her to write this book, what it was like to write it, why she decided to lead a Consecration to the Sacred Heart and answers to other intriguing questions.
Our House of the Sacred Heart is the companion text for this 33-day Consecration to the Sacred Heart. Click on the image to get your copy today!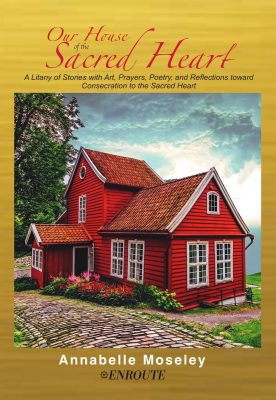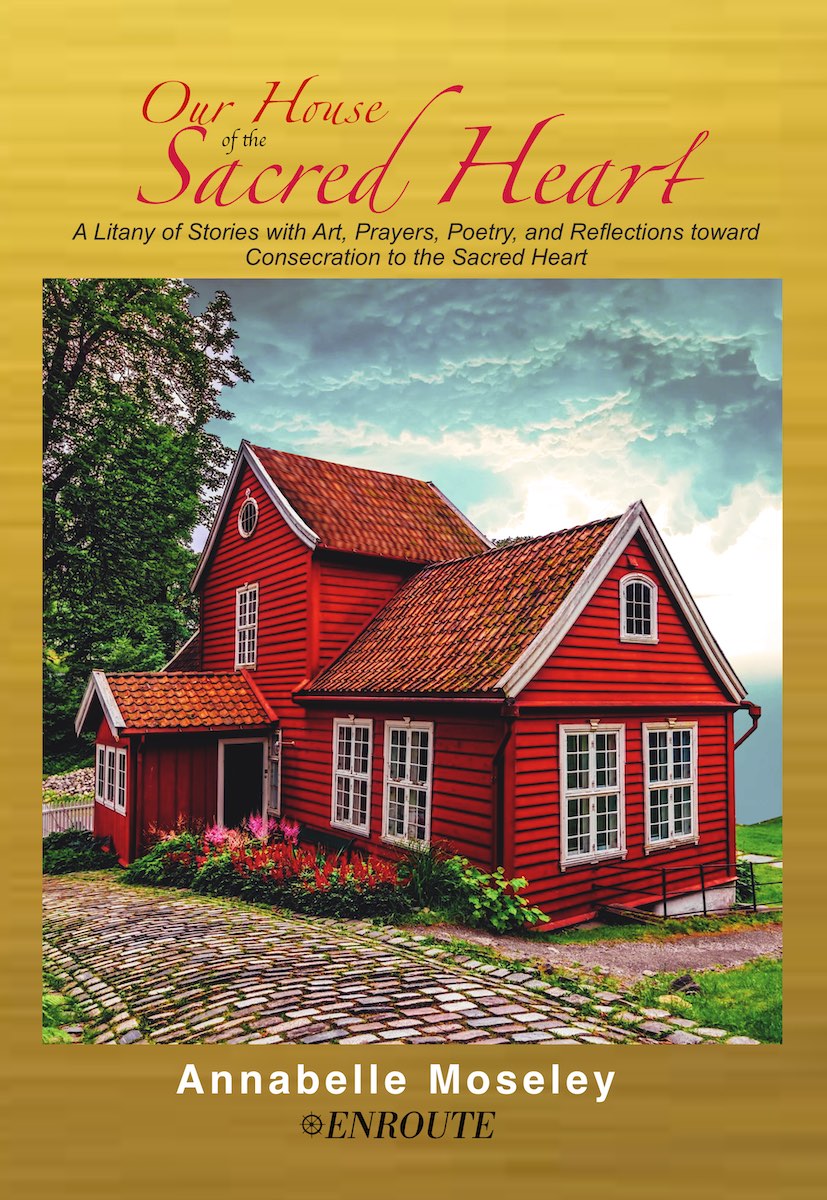 Just getting this for the first time? Sign up here, or go to the Consecration Home to start or resume your journey!