Heart of Jesus, Desire of the Everlasting Hills
In this lesson, Annabelle Moseley, poet; author; and Professor of Theology, leads Day 18 of the 33-Day "Our House of the Sacred Heart" Consecration and teaches "The Lesson of the Birch Bark" as a real-life example of answering the call. Beautiful prayers, devotions, art, stories, scripture and poetry are included in this podcast that won't take much of your time… but is time well-spent.
Reflection on Art
What do you think of when you look at a Birch tree?
Do you have a favorite tree or flower that holds special meaning for you?
Questions of the Day
What might someone give you to affirm your interests or talent?
Have you ever given a thoughtful gift like that to someone?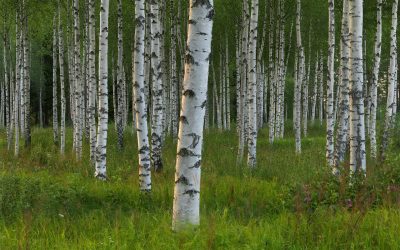 Today's Challenge
Look at nature differently today. Notice something in creation that points to the Creator.
The 2019 Documentary Film, Masterpieces, profiles the lives of 5 Catholic artists who feel called to their art as a vocation. I'm one of the 5 artists featured in the film; it was a great project to be part of; and you can see me talk about the influence of faith on my writing, and vice versa. Fun fact: when you see me smiling in the wind, that was unplanned. A strong wind was blowing on set that day, and as the director tried to film, we all found ourselves physically moved by the power of the wind. Rather than try to fight it, I remember feeling so aware of the might and power of God, and wanting to just give myself to Him in love. The Holy Spirit can come as wind, and after that day, I know why! We know the Holy Spirit can come as wind, and every day wind rustles outside our windows. We live in no ordinary world. In the words of the poet Gerard Manley Hopkins all is charged "with the grandeur of God." So watch… and see if you can spot me getting almost carried away by the wind! Get carried away yourself this day! 🙂
Download the prayer to the Sacred Heart of Jesus here if you'd like to save it or print it for reference!

Listen to Author Annabelle Moseley interviewed by Dr. Mary Anne Urlakis on her show "Vows, Vocations, and Promises: Discerning the Call of Love." Hear Annabelle talk about what inspired her to write this book, what it was like to write it, why she decided to lead a Consecration to the Sacred Heart and answers to other intriguing questions.
Our House of the Sacred Heart is the companion text for this 33-day Consecration to the Sacred Heart. Click on the image to get your copy today!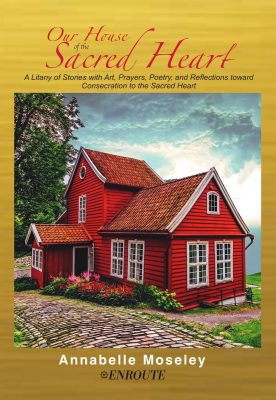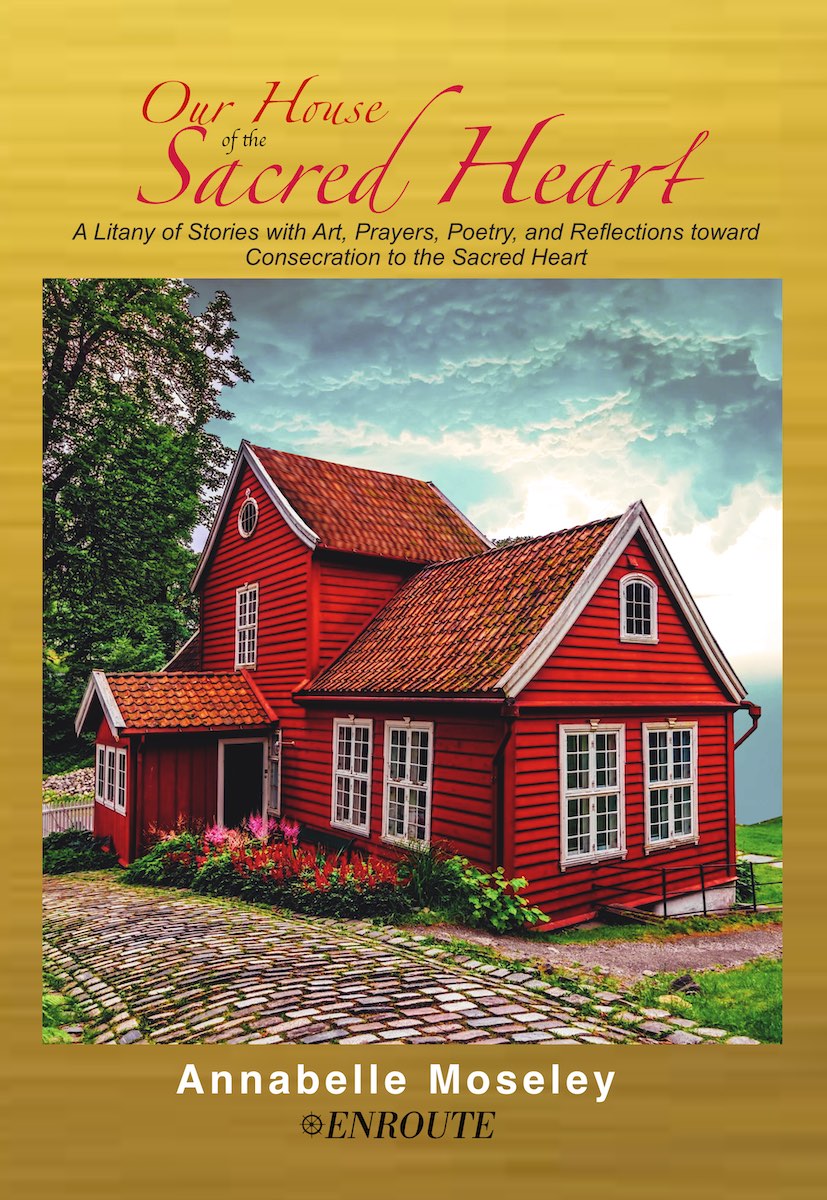 Just getting this for the first time? Sign up here, or go to the Consecration Home to start or resume your journey!