Heart of Jesus, of Whose Fullness We Have All Received
In this lesson, Annabelle Moseley, poet; author; and Professor of Theology, leads Day 17 of the 33-Day "Our House of the Sacred Heart" Consecration and teaches "The Lesson of the Bethany Cook" as a real-life example of answering the call. Beautiful prayers, devotions, art, stories, scripture and poetry are included in this podcast that won't take much of your time… but is time well-spent.
Reflection on Art
Martha
Since Christ Himself was visiting my house,
I wanted to prepare my greatest dish.
I labored at the stove and meant to douse
the lamb with wine; instead, I drowned the fish.
"He might have let me know when he'd drop by,"
I whispered as I swept the kitchen clean,
and I let out a pitiable sigh.
Where was my sister Mary in this scene?
I searched, and found her sitting at Christ's feet,
delighted by each story that he'd start.
I asked if she would help me serve the meat,
but Jesus said she'd picked the better part.
And so I joined my sister at his side–
and Jesus took the burned meal quite in stride.
—Annabelle Moseley
( from Our House of the Sacred Heart, page 181)
Questions of the Day
What is welcoming about your home?
What in your living space reflects your interests and beliefs?
Can you think of a time when you showed hospitality and knew it made a difference?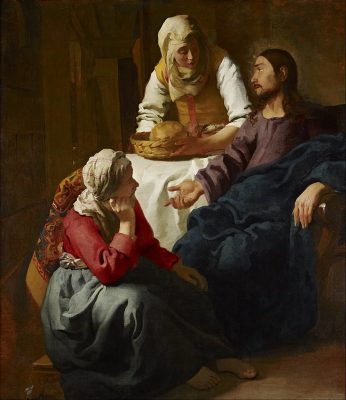 Today's Challenge
Today in prayer, offer your heart as a dwelling place for Jesus, a kind of Bethany.
Download the prayer to the Sacred Heart of Jesus here if you'd like to save it or print it for reference!

Listen to Author Annabelle Moseley interviewed by Dr. Mary Anne Urlakis on her show "Vows, Vocations, and Promises: Discerning the Call of Love." Hear Annabelle talk about what inspired her to write this book, what it was like to write it, why she decided to lead a Consecration to the Sacred Heart and answers to other intriguing questions.
Our House of the Sacred Heart is the companion text for this 33-day Consecration to the Sacred Heart. Click on the image to get your copy today!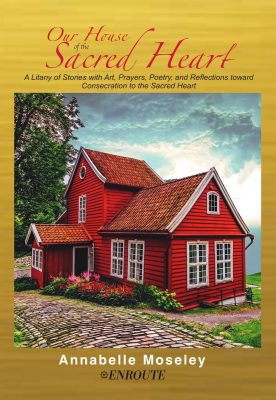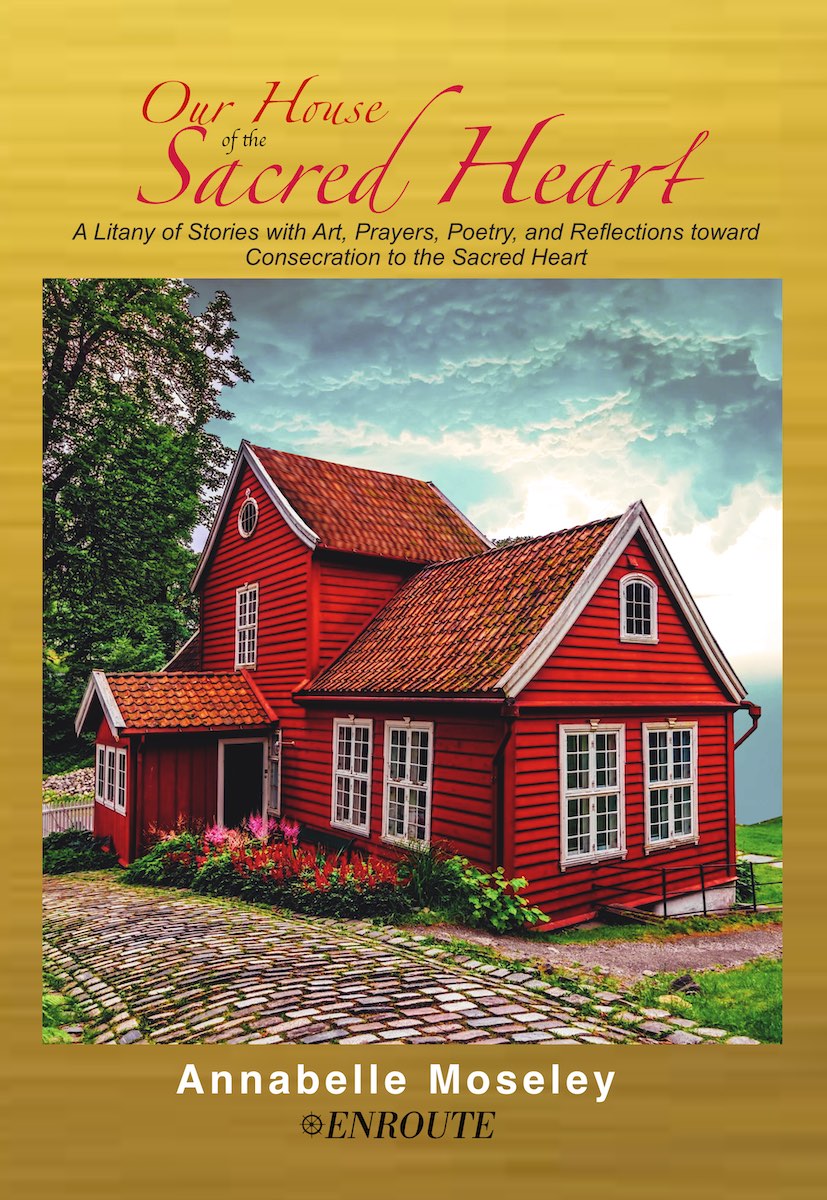 Just getting this for the first time? Sign up here, or go to the Consecration Home to start or resume your journey!