Heart of Jesus, King and Center of all Hearts
In this lesson, Annabelle Moseley, poet; author; and Professor of Theology, leads Day 13 of the 33-Day "Our House of the Sacred Heart" Consecration and teaches "The Lesson of the Door" as a real-life example of answering God's call. Beautiful prayers, devotions, art, stories, scripture and poetry are included in this podcast that won't take much of your time… but is time well-spent.
Reflection on Art
As Christ knocks on the Soul's Door in this image, note the overgrowth of weeds that have taken over. He knocks anyway. But these weeds symbolize selfishness and sin. When have you opened the door of your heart, (answering His call), pushing through the weeds…to let Him in… even when it wasn't easy?
What can we prune away today to clean up the "weeds" growing outside our heart's door?
Questions of the Day
Where do you go to pray alone?
What is a "doorway" to prayer for you?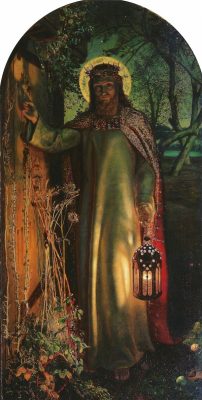 Today's Challenge
Some saints actually had prayer cells. St. Catherine of Siena, one of the great Doctors of the Church, was a Third Order Dominican who prayed within her own home, not a convent. After her example, we should make a space within our own homes for prayer. If you don't have this kind of prayer space, today's challenge is to make one. If you DO already have this kind of prayer space, today's challenge is to add to it. Some ideas: print up the newest prayer you're trying to memorize, or frame some of those prayers and display them. Or find a creative and lovely holder for your rosary and place that in the area, or get a new classic spiritual book and holy images or icons.
St. Catherine also reminds us that we must also build a spiritual prayer cell. She writes,
"Build yourself a spiritual cell, which you can always take with you, and that is the cell of self-knowledge; you will find there also the knowledge of God's goodness to you. There are really two cells in one, and if you live in one you must also live in the other, otherwise the soul will either despair or be presumptuous; if you dwelt in self-knowledge alone you would despair; if you dwelt in knowledge of God alone you would be tempted to presumption. One must go with the other, and thus you will reach perfection."
Pray on this today… in your prayer space.
Download the prayer to the Sacred Heart of Jesus here if you'd like to save it or print it for reference!

Listen to Author Annabelle Moseley interviewed by Dr. Mary Anne Urlakis on her show "Vows, Vocations, and Promises: Discerning the Call of Love." Hear Annabelle talk about what inspired her to write this book, what it was like to write it, why she decided to lead a Consecration to the Sacred Heart and answers to other intriguing questions.
Our House of the Sacred Heart is the companion text for this 33-day Consecration to the Sacred Heart. Click on the image to get your copy today!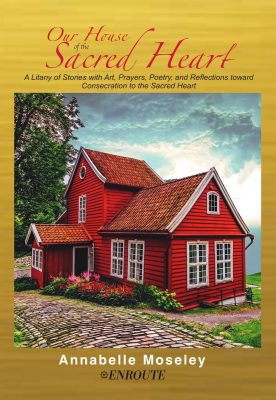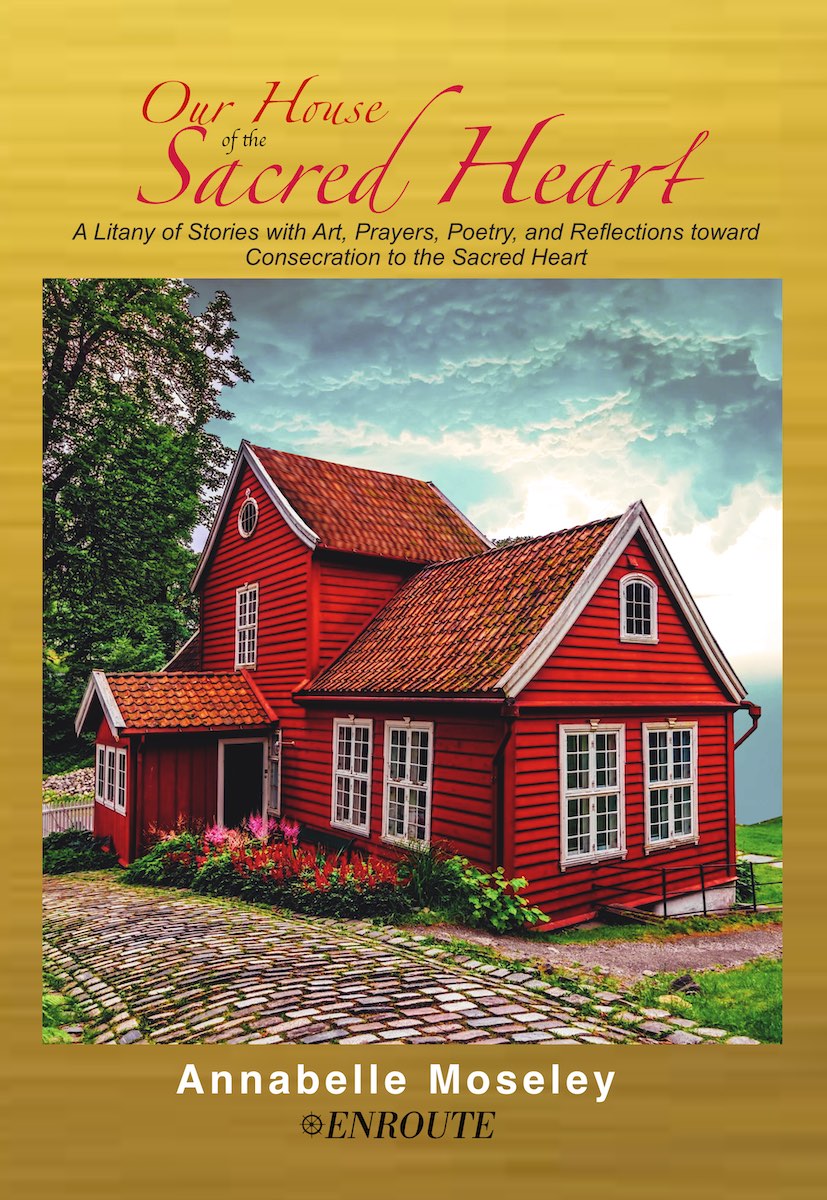 Just getting this for the first time? Sign up here, or go to the Consecration Home to start or resume your journey!