Heart of Jesus, Propitiation for Our Sins
In this lesson, Annabelle Moseley, poet; author; and Professor of Theology, leads Day 22 of the 33-Day "Our House of the Sacred Heart" Consecration and teaches "The Lesson of the Statue" as a real-life example of answering the call. Beautiful prayers, devotions, art, stories, scripture and poetry are included in this podcast that won't take much of your time… but is time well-spent.
Reflection on Art
In Praise of the Sacred Heart
"Within His Holy Wounds we fain would hide."
And now, we sing his Sacred Heart, the flame
atop of it that has intensified
with love—the fire that knows us each by name.
We sing the cross atop the heart, each thorn
encircling it like a saving chain,
and binding us to him. Now we adorn
his heart with prayer. We celebrate its reign—
align our clock-like pulse to know his beat.
The ones who mocked him didn't know his heart,
or that he could turn rot to something sweet;
they didn't know he had mastered the art—
that out of pain, he'd make a royal ring.
They didn't know that they had crowned a king.
–Annabelle Moseley
( from Our House of the Sacred Heart, page 225)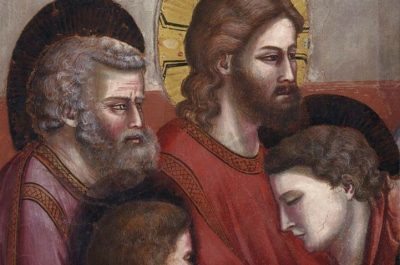 Questions of the Day
What statues are in your home or garden?
Do you have a devotion to a saint?
Who is your birth saint?
What scripture passage would you like to teach to the next generation?
Today's Challenge
Spend some time with the Sacred Heart today. Contemplate the image and decide which of the three elements of the image: the flame, thorns, or crown atop it bring you the most comfort or compassion.
Download the prayer to the Sacred Heart of Jesus here if you'd like to save it or print it for reference!

Listen to Author Annabelle Moseley interviewed by Dr. Mary Anne Urlakis on her show "Vows, Vocations, and Promises: Discerning the Call of Love." Hear Annabelle talk about what inspired her to write this book, what it was like to write it, why she decided to lead a Consecration to the Sacred Heart and answers to other intriguing questions.
Our House of the Sacred Heart is the companion text for this 33-day Consecration to the Sacred Heart. Click on the image to get your copy today!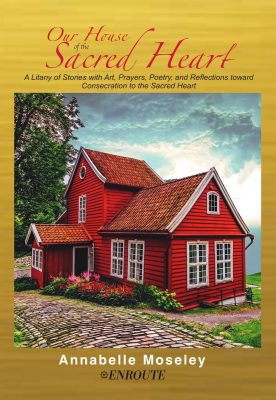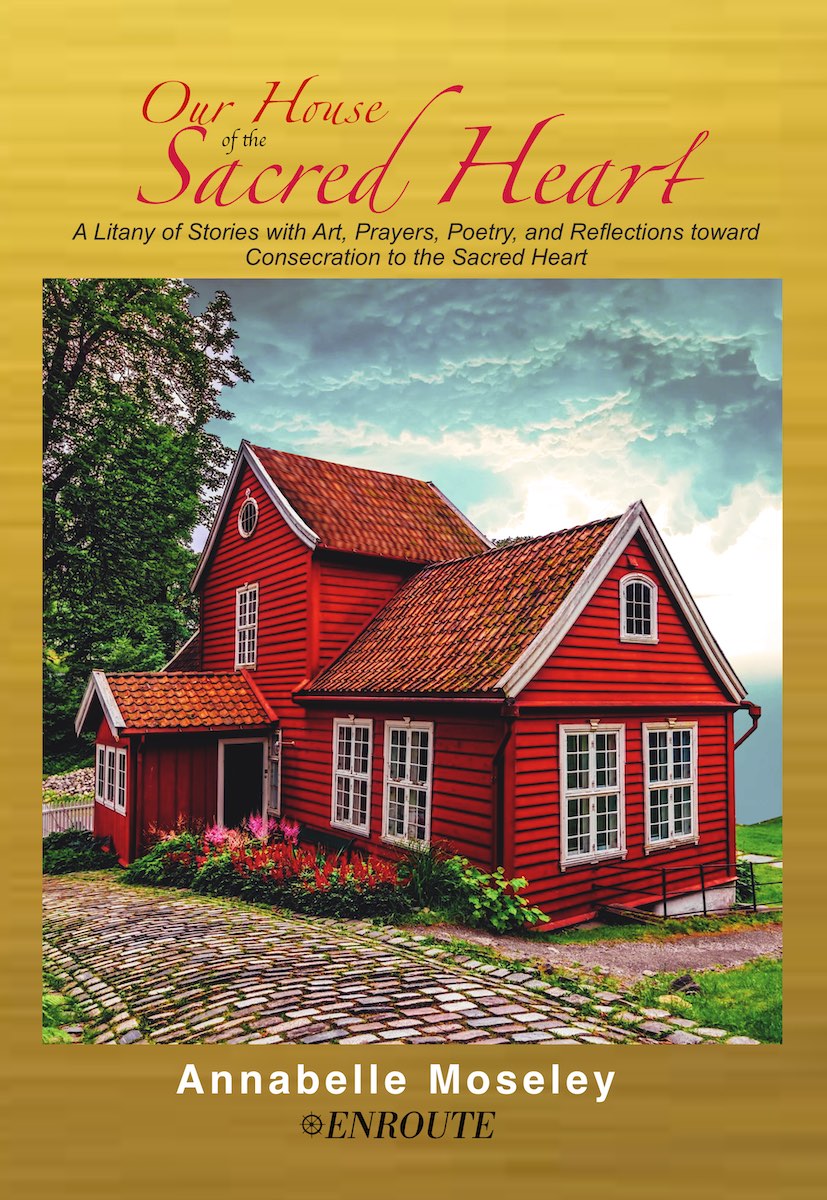 Just getting this for the first time? Sign up here, or go to the Consecration Home to start or resume your journey!