Heart of Jesus, Formed by the Holy Spirit in the Womb of the Virgin Mary
In this lesson, Annabelle Moseley, poet; author; and Professor of Theology, leads Day 2 of the 33-Day "Our House of the Sacred Heart" Consecration and teaches "The Lesson of the Shoes" as a real-life example of answering God's call. Beautiful prayers, devotions, art, stories, and scripture are included in this podcast that won't take much of your time… but is time well-spent.
Reflection on Art
Let us not turn our eyes from the sword in Mary's heart. Instead, let us consider why is it there, in so many images of our Blessed Mother. That sword shows our Heavenly Mom's Spiritual Martyrdom. She stood by the cross, never leaving her Son's side throughout His Passion. What does that do to a heart? What would that look like? Remember what Simeon says about her pierced heart: "And thy own soul a sword shall pierce, that, out of many hearts, thoughts may be revealed" (Lk 2:35). The sorrow is a dagger through her heart… and the way we respond to this sorrow reveals something about our thoughts and our hearts… doesn't it? The image I chose for today is my children's favorite painting of Mary. They pray the "Hail Holy Queen" before it. They say how beautiful she is. They kiss her heart. If we feel pain at seeing the dagger in our Heavenly Mother's heart, let us resolve to console her. Here's a phrase we hear often: "I can't even imagine what you're going through." It's something said frequently to people going through hard times. Next time instead of thinking or saying to someone suffering, "I can't imagine what you're going through," let us try to imagine what that person is going through. We're called to; and it's good for us to do so as it increases our compassion. After all, our Blessed Mother asks us to pray and contemplate the mysteries of her Rosary. Through praying those mysteries, we are assured that no matter what we're suffering, Mary understands our pain. We know the image of the dagger isn't "over-the-top". That's what heartbreak feels like. Let us take joy in consoling her. She will always lead us more deeply into the heart of Jesus.
Question of the Day
What ordinary daily tasks or routines might you add a prayer to today? For example, saying a prayer as you load the dishwasher.
Download the prayer to the Sacred Heart of Jesus here if you'd like to save it or print it for reference!

Listen to Author Annabelle Moseley interviewed by Dr. Mary Anne Urlakis on her show "Vows, Vocations, and Promises: Discerning the Call of Love." Hear Annabelle talk about what inspired her to write this book, what it was like to write it, why she decided to lead a Consecration to the Sacred Heart and answers to other intriguing questions.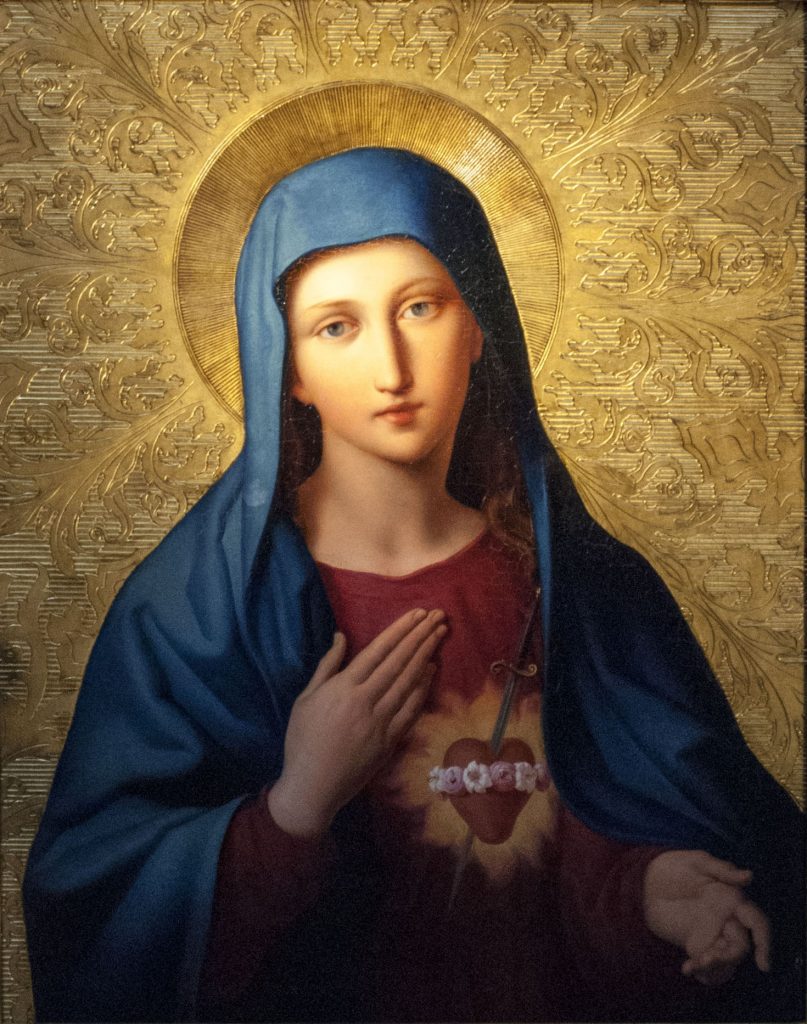 Today's Challenge
Today, invite Mary into your life in a new way. For example, add an image of Mary as the centerpiece of your dining table; add a new Marian prayer or devotion; say a Rosary in a new way, for example, pray a Scriptural Rosary or one with great works of Catholic art. Here's a link to a recommended Rosary Video Companion with beautiful classic art: It's a Rosary series I designed and this page automatically shows the Rosary Mysteries based on the day of the week.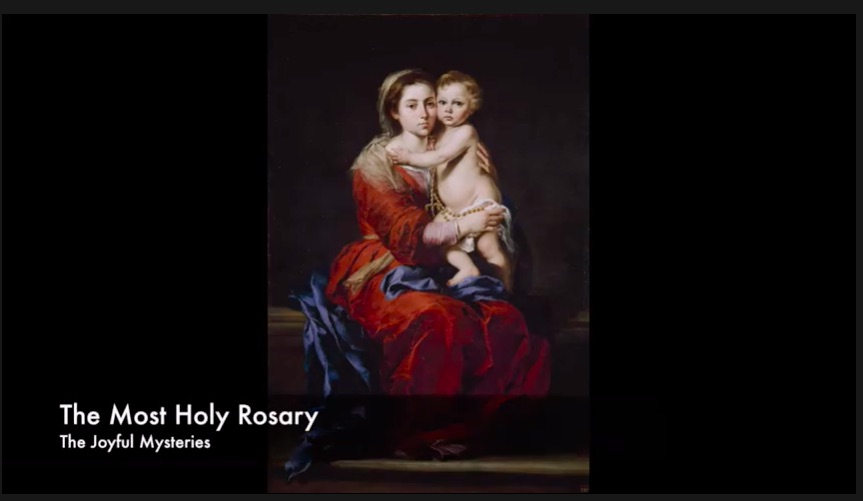 Our House of the Sacred Heart is the companion text for this 33-day Consecration to the Sacred Heart. Click on the image to get your copy today!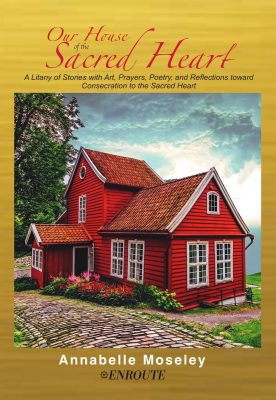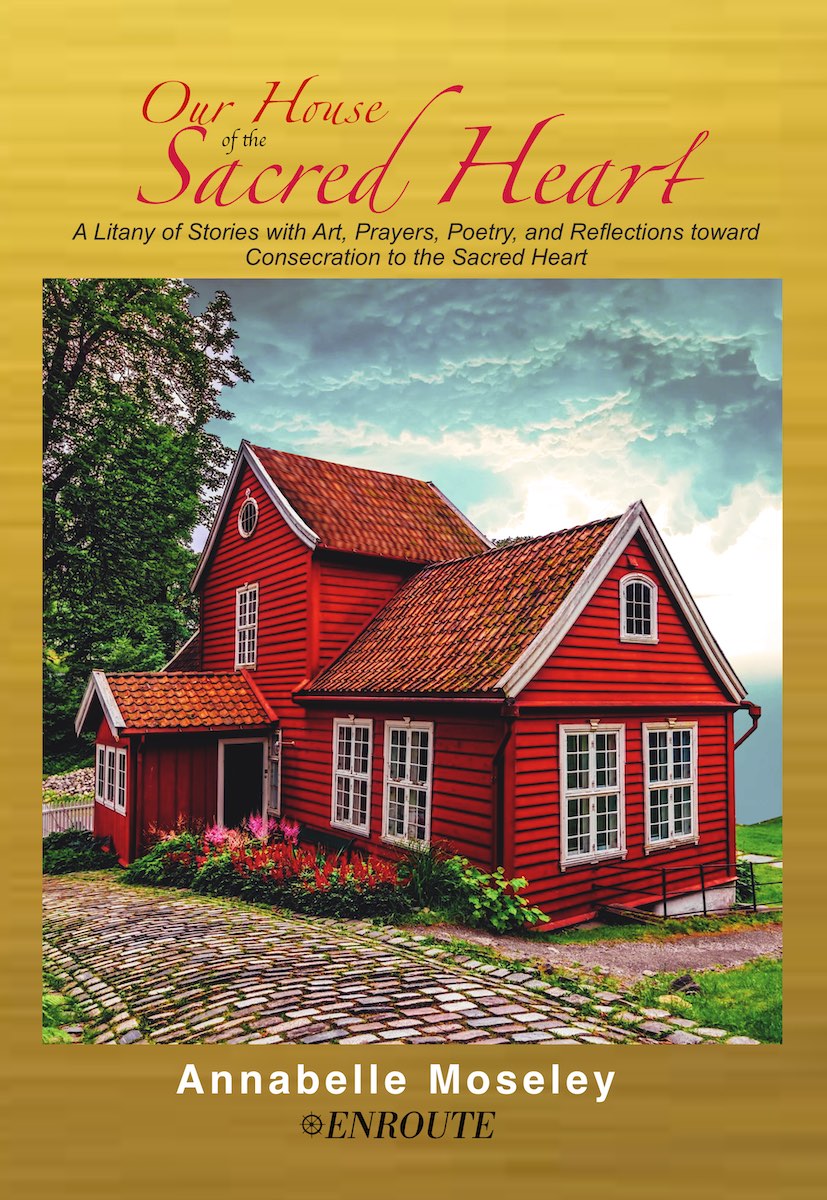 Just getting this for the first time? Sign up here, or go to the Consecration Home to start or resume your journey!