Heart of Jesus, in Whom are all the Treasures of Wisdom and Knowledge
In this lesson, Annabelle Moseley, poet; author; and Professor of Theology, leads Day 14 of the 33-Day "Our House of the Sacred Heart" Consecration and teaches "The Lesson of the Psalmist" as a real-life example of taking on a Goliath. Beautiful prayers, devotions, art, stories, scripture and poetry are included in this podcast that won't take much of your time… but is time well-spent.
Reflection on Art
Study this painting of King David. Note that the artist portrays him as wearing both a kingly crown and a humble shepherd's scarf. He hasn't forgotten where he came from, or who crowned him. Imagine our friend David, the author of Psalm 147, singing in this very painting, while he looks upward to the heavens, "Praise the Lord, for He is good; sing praise to our God, for He is gracious; it is fitting to praise Him…He heals the brokenhearted and binds up their wounds. He tells the number of the stars; He calls each by name."
What is your soul singing today?
Question of the Day
Who embodies fortitude in faith for you?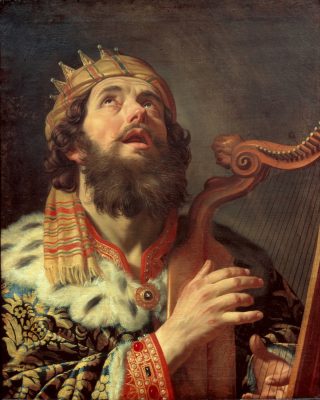 Today's Challenge
Think of the many treasures of our Catholic faith that you have drawn on lately for fortitude in faith? Avail yourself of some of these treasures today.
Pray on this today… in your prayer space.
Download the prayer to the Sacred Heart of Jesus here if you'd like to save it or print it for reference!

Listen to Author Annabelle Moseley interviewed by Dr. Mary Anne Urlakis on her show "Vows, Vocations, and Promises: Discerning the Call of Love." Hear Annabelle talk about what inspired her to write this book, what it was like to write it, why she decided to lead a Consecration to the Sacred Heart and answers to other intriguing questions.
Our House of the Sacred Heart is the companion text for this 33-day Consecration to the Sacred Heart. Click on the image to get your copy today!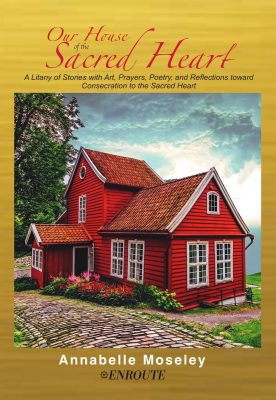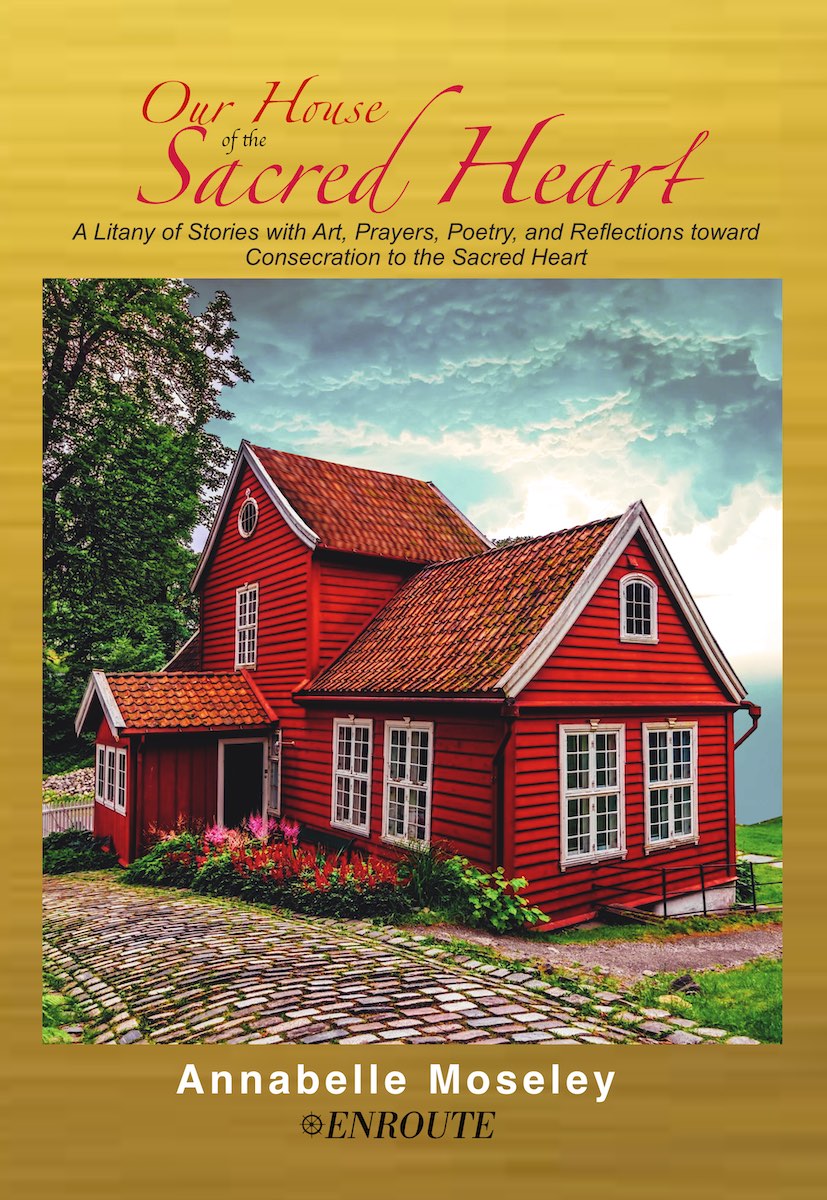 Just getting this for the first time? Sign up here, or go to the Consecration Home to start or resume your journey!