Heart of Jesus, Abyss of All Virtues
In this lesson, Annabelle Moseley, poet; author; and Professor of Theology, leads Day 11 of the 33-Day "Our House of the Sacred Heart" Consecration and teaches "The Lesson of the Magnolias" as a real-life example of waiting. Beautiful prayers, devotions, art, stories, scripture and poetry are included in this podcast that won't take much of your time… but is time well-spent.
Reflection on Art
Magnolias symbolize perseverance and fortitude. They symbolize grace under pressure. Prune a magnolia tree, they grow even more lush. Which of these three magnolias best symbolizes how you feel today? They are all beautiful. Are you the bud, the opening flower, or the one in full bloom? Why?
Question of the Day
What do you do; who do you turn to; during the challenging times of waiting that keep you from feeling trapped… like you're walking in quicksand or stuck in cement?
Download the prayer to the Sacred Heart of Jesus here if you'd like to save it or print it for reference!

Listen to Author Annabelle Moseley interviewed by Dr. Mary Anne Urlakis on her show "Vows, Vocations, and Promises: Discerning the Call of Love." Hear Annabelle talk about what inspired her to write this book, what it was like to write it, why she decided to lead a Consecration to the Sacred Heart and answers to other intriguing questions.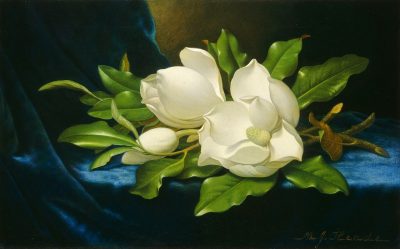 Today's Challenge
Do you seek the virtues that our faith provides? The theological virtues of faith, hope and love are a good place to start. The Cardinal or hinge virtues of Prudence, Justice, Fortitude, and Temperance are certainly helpful. Which of the virtues do you feel you do well? Which one challenges you? Bring both to prayer.
Our House of the Sacred Heart is the companion text for this 33-day Consecration to the Sacred Heart. Click on the image to get your copy today!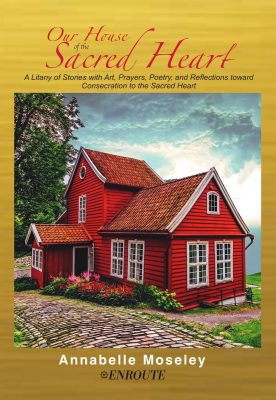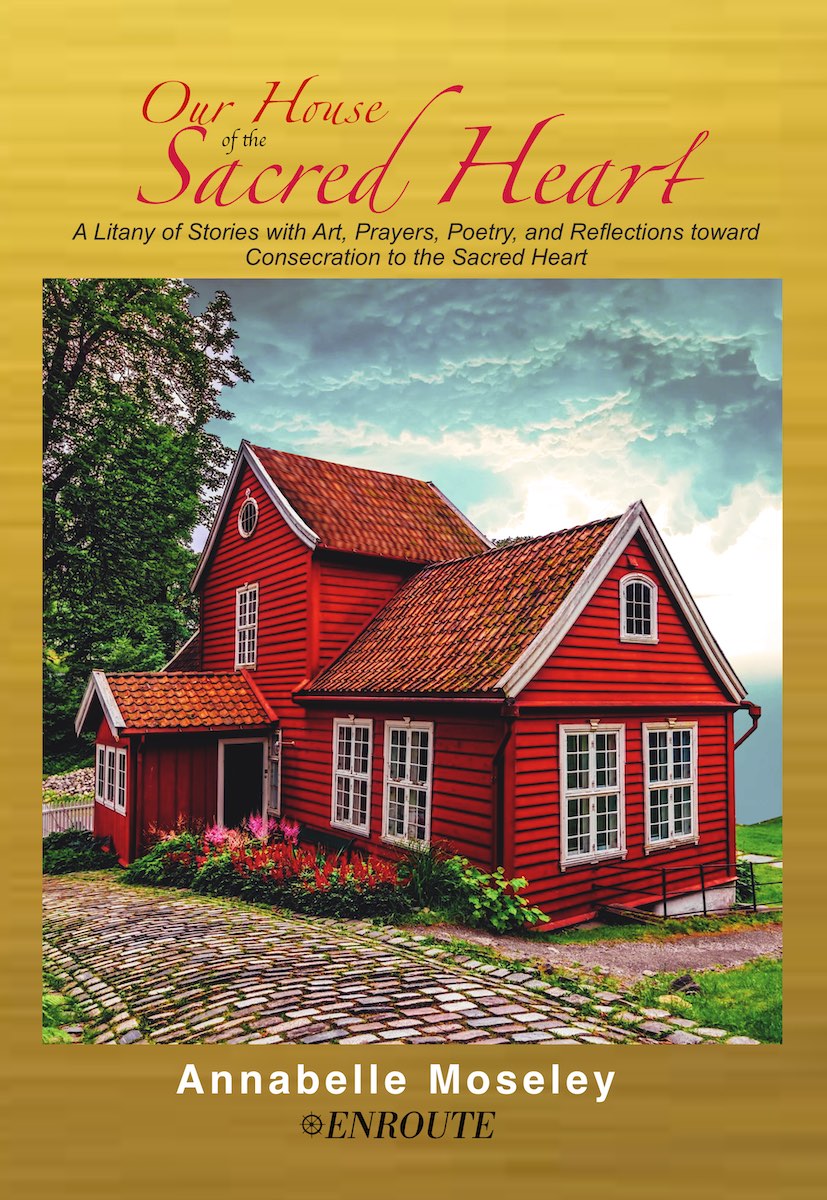 Just getting this for the first time? Sign up here, or go to the Consecration Home to start or resume your journey!